 Shift Your Career into High Gear at Bobby Rahal Automotive Group in Pittsburgh
We have an IMMEDIATE need for the following positions:
• Automotive Technician • Express Technician • Parts Counterperson
• Shop Custodian • Lot Attendant • Sales Consultant
• Delivery Specialist • Title Clerk • Service Advisor • Service Driver
• Customer Service Coordinator
We have a FUTURE need for the following positions: • Parts Manager • Product Concierge • Parts Advisor • Loaner Car Coordinator
• Office Manager • BMW Product Genius • Detailer • Internet Coordinator
• Finance Consultant • Recon Technician • Evening Custodian • Greeter
• Finance and Leasing Manager • Evening Cashier • Express Technician
• Internal Service Advisor • Accounting Clerk • Appointment Coordinator
• Parts Driver • Cashier • Part-Time Loaner Coordinator • HR Assistant
• Greeter • Shipper/Receiver • Loaner Car Coordinator • Alignment Technician
• Car Wash Attendant
WE WELCOME YOU TO JOIN TEAM RAHAL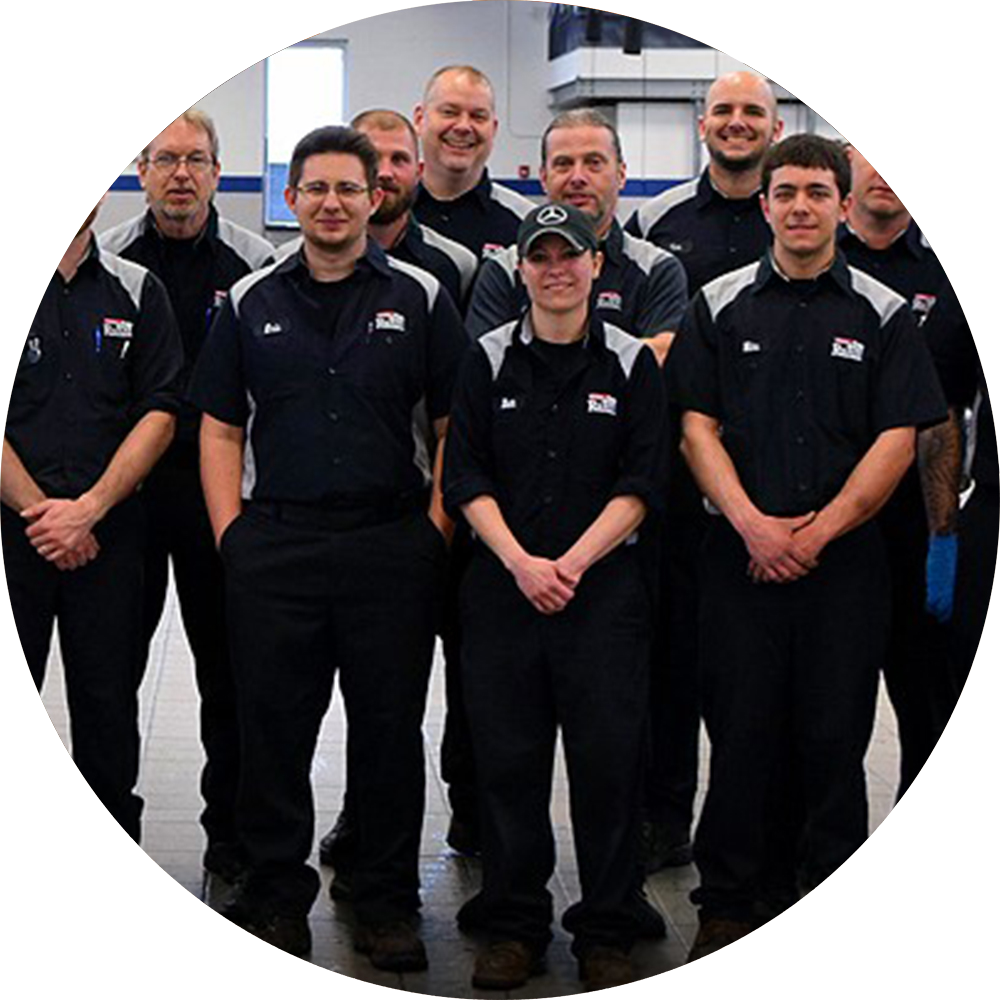 We Care About Our Employees and Their Families
The team environment at our Bobby Rahal dealerships is why our employees are known as Team Rahal. We value our employees and we work hard to offer them an environment in which they will thrive.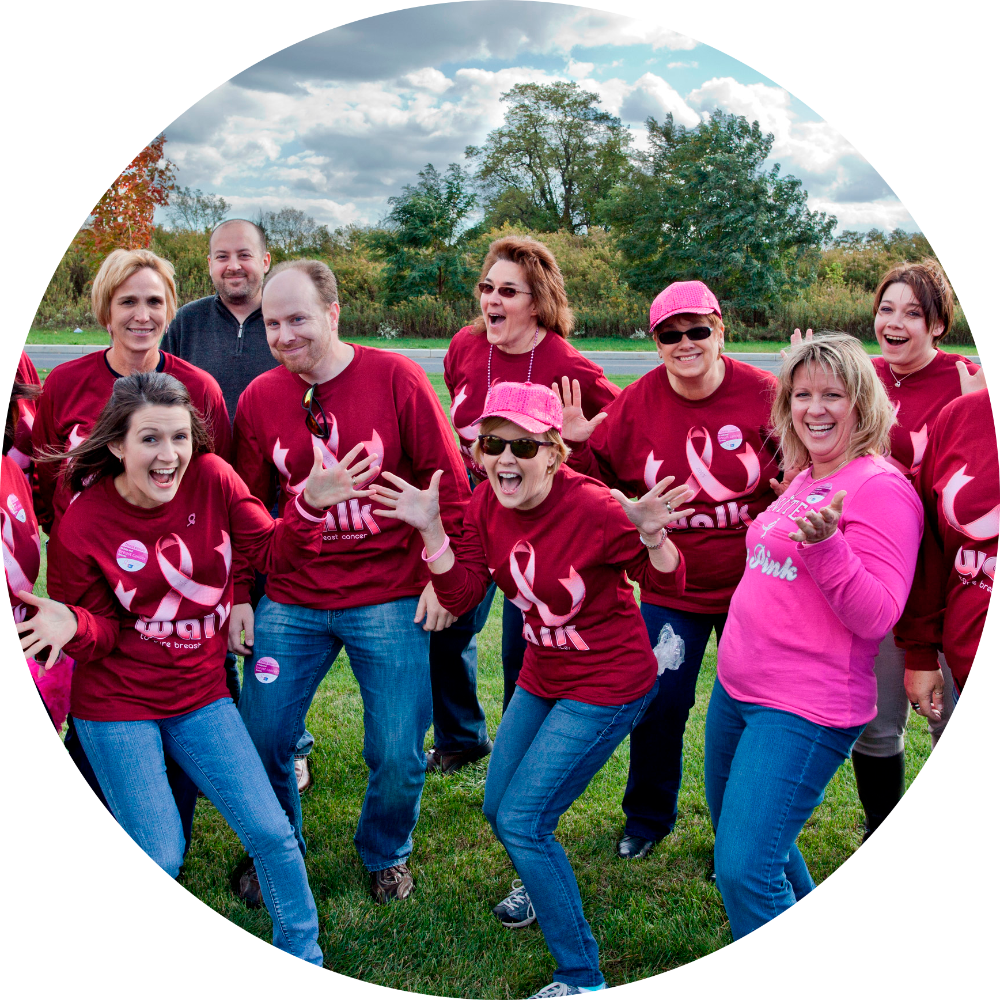 We Support the Welfare of Our Communities
We are passionately committed to being an active partner in the local charities, activities, schools, and programs that contribute to the growth and welfare of our communities.
We Redefine the Automotive Experience
Our goal is to be an industry leader in customer service by providing an exceptional experience each time a client visits. We aim to redefine the automotive experience through a culture of caring.
We offer a professional working environment and a comprehensive benefits package to all full-time team members ‐ including medical, dental, vision, 401(k) plus match, paid time off, and much more.
All full-time team members who reach 5, 10, 15 & 20 years of service receive awards and gifts! Depending on the milestone, team members can choose from a catalog of items ranging from $500 to a 3-day paid trip to a location of their choosing! In addition, each full-time team member is treated to lunch with the company President and their dealership's General Manager.
Come work in a family-friendly, positive, diverse, and fun environment with exceptional career growth opportunities.
Even if you do not find an opening that you are interested in, APPLY NOW in the General Employment section and let us know what you are looking for!
not your average employment experience
Meet the bobby rahal Human Resources Team
The HR team at the Bobby Rahal Automotive Group upholds the original philosophy of Bobby Rahal and Ron Ferris when they had the idea to open a dealership 30 years ago. Treat your customers well and do what it takes to take care of the customer. Our "customers" are our team members – over 500 of them! Our team members are the life of our organization.  They work hard to sell cars, service cars, wash cars, deliver cars, and they truly deliver the best in customer service. When you begin your career with Team Rahal, you will get the best HR experience you've ever had.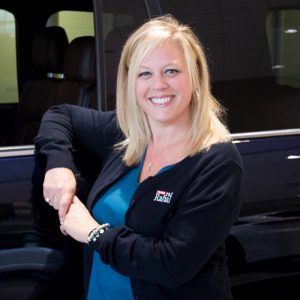 Human Resources Director

PHR, SHRM-CP
Erin holds a degree in Management from IUP and a Master's Degree in Leadership & Business Ethics from Duquesne University. She began her career with Team Rahal in September 2012 after working in HR within the construction industry. She's been in the HR field for 19 years! She has a teenage son (Braden) who is an avid golfer. She and her significant other, Jamison, have two dogs, a German Shepherd (Dylan) and an English Bulldog (Brinley). Erin enjoys spending time with her family and friends. She values relationships, kindness, optimism, and honesty. Erin loves to do Zumba & go for long walks. She also loves to go out to eat, laugh, listen to music and eat pizza & cake.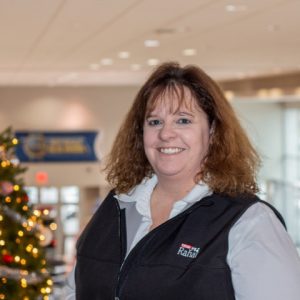 Human Resources
Generalist
Bobbi began her career with Team Rahal in September of 2020 after working as an HR professional within the manufacturing and healthcare industries. She's been in the HR field for 10 years and has a true passion for helping people.  Bobbi and her partner, Kim have two kids (Trenton and Andrea) and three dogs (Zoe, Skippy and Rigley).  When she's not busy with her family and fur babies, she enjoys hiking, kayaking, traveling and spending time with friends and family.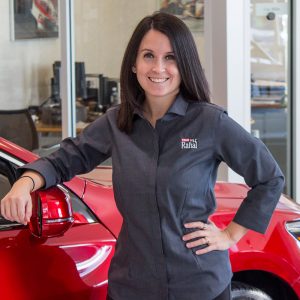 Human Resources Administrator

aPHR
Whitney holds a degree in Communications from Penn State and began her career with Team Rahal in February of 2008. She assisted the Toyota Sales department in a variety of ways for six years before joining the HR team in December of 2014. Whitney is married to her college sweetheart, Nick, and they have three feline fur-kids: Vauxhall, Romeo, and Angelo. Here are a few of her favorite things: 90s hip-hop, soft pretzels, fantasy football (four-time Toyota dealership league champ), Harry Potter (she's in Slytherin) and above all running – you'll see her racking up miles all over the West Shore, and the medals from her four marathons (Harrisburg, Pittsburgh, Los Angeles, and Team PAWS Chicago) are her most treasured possessions!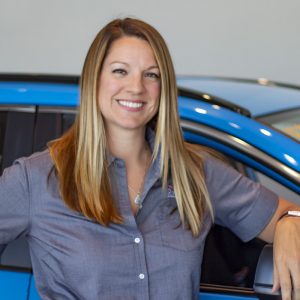 Appointment Center Manager & Service Trainer
Kim began her career with Team Rahal in the Service department in August of 1999. She filled a variety of roles such as Cashier, Appointment Coordinator, and Service Advisor before being promoted to manage our centralized Appointment Center. She also assists with training all of our service-related positions. Kim loves spending time with her husband, Jason, daughter, Sophia and their little pup, Georgie Lou. She is a proud swim Mom and loves family vacations to Smith Mountain Lake, Virginia and the Outer Banks. Her hobbies include drawing and painting.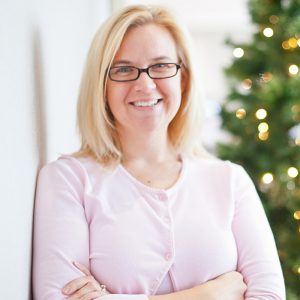 Kim began her career with Team Rahal as the On-Line Title Clerk in October, 1998.  After filling many roles in the Accounting department including Assistant Office Manager, she was promoted to Payroll Administrator in July of 2005.  She currently serves our team by processing payroll for all seven Harrisburg-region dealerships.  Kim enjoys Marvel movies, spending time with her family, and taking naps.


Our Team Members & Communities are Our Foundation
The Bobby Rahal Automotive Group's involvement in the communities we serve is imperative to our overall success and reputation. We are committed to being an active partner in the local charities, activities, schools and programs that contribute to the growth and welfare of our communities.
We whole-heartedly believes in the importance of maintaining strong relationships and being involved in the community. We are extremely thankful for the opportunities presented to us to help local businesses and charities in Western Pennsylvania and beyond. 
Because of what our loyal clients and team members do day in and day out, the Bobby Rahal Automotive Group is able to make meaningful donations to charitable programs and organizations that are making a difference for our communities, families and children on behalf of all of our clients and team members. Listed below are a few of the great programs we support financially, which are doing wonderful things and providing disaster relief to those in our communities in need.
some of the great programs and charities we support
Through a passionate commitment to excellence, we aspire to be a recognized leader in selling and servicing the Automobile Industry's premier brands. Our culture of caring redefines the automotive experience.
The Bobby Rahal Automotive Group has three very simple goals: category leadership, measured growth, and total customer satisfaction. We expect to be among the top dealers in the country for each of the brands we sell and service. We expect to grow our business each year in customer satisfaction. We expect our customers to have an exceptional experience each time they visit us. We continue to meet our goals and hold fast to our progressive philosophy as we move forward.
THE HISTORY OF THE BOBBY RAHAL AUTOMOTIVE GROUP