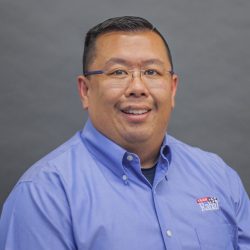 Bobby Rahal Acura |
August, 2002
"I enjoy working at Bobby Rahal Acura because of the anniversary trips. Kidding! Joking aside, it's the freedom to take care of clients how I see fit. Obviously, some situations require management approval, but as long as I can justify my actions, I'm good to go. To sum it up, I like wearing big boy pants, and the company allows me to do so."
Bobby Rahal Honda |
October, 2018
"My New Hire experience was AWESOME! Never in all my years of different jobs have I ever felt so welcomed into a company as Bobby Rahal Honda. From the 1st day of my interview to the day I came in as a new hire, I was greeted with beautiful smiles, warm handshakes, and everyone in such upbeat, positive atmosphere.  At this moment, I knew this was my new home & family, I was going to be part of great TEAM at Rahal. I was hired on my 60th Birthday, and everyone went out of their way to wish me a Happy Birthday and treat me as I had been here a long time already, that I was already part of the Rahal Family.  "My "On the Job Training" was even more AWESOME, and I can't say it is really fair for me to comment on my experience due to me feeling pretty special due to me being the only one in class. I had my trainer Kim Bono all to myself and I had her attention 100%, just for me.  This was great because I needed to learn quickly due to shortness of people in the department for Appointment Scheduling. It was hard at first: it was a whole new world to learn, had to take in a lot of information, and Kim had great patience, and great knowledge of the system and everything that was expected of me to become a rising star at my new position. I had to move fast & was put into my position with all the information I needed to become a good Customer Service Rep for Bobby Rahal Honda. The training is fun, knowledgeable, and at first, hard. It really prepared me for what I needed to do at my job in the call center. I have experienced new people coming in after me, & it is very obvious the training is a great system due to my new co-workers coming on board & able to jump in once they had on hands training as well.  Again, keep up what you are doing, because it is working. I know 1st hand that us new kids on the block are very happy in our position and we greatly appreciate the overwhelming response of everyone on Team Rahal to welcome us, & put up with our non-stop questions and their willingness to help us grow better in our new/old positions.  What a great place to be a part of such a great team as Bobby Rahal TEAM."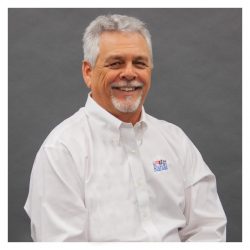 Bobby Rahal Toyota |
January, 2019
"My new hire experience at Bobby Rahal Toyota was like being accepted into a close-knit family. I enjoy working here because of the transparency of the deal, always knowing the customer is our highest priority."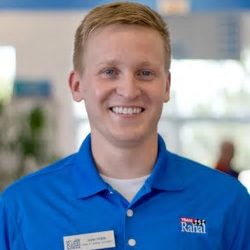 Bobby Rahal Honda of State College |
May, 2016
"I enjoy the atmosphere – I feel like a member of a family."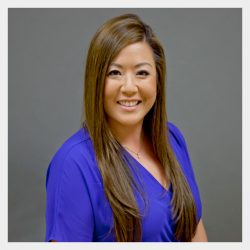 Bobby Rahal Lexus |
June, 2010
"I am really proud of the fact that Bobby Rahal Automotive is the leader in our industry when it comes to honesty and integrity.  I'm very fortunate to work for a company whose morals align with my own.  We always put our customers' best interest first and always remain transparent every step along the way.
I enjoy my work environment and to me, it's about the people.  My coworkers are like family.  We sincerely care about one another both professionally and personally.  We have great, loyal clients that make our job fun.  I've developed great friendships with both my coworkers and clients."
Bobby Rahal Toyota​ |
April, 2019
"I like working here because the shop atmosphere is excellent and it's clean."
Bobby Rahal Lexus |
December, 2018
"I work with great people. The reason I took this job was to enjoy life again and working here makes me happy. This is for me, I enjoy it. The company takes care of you and a lot of companies don't do that anymore."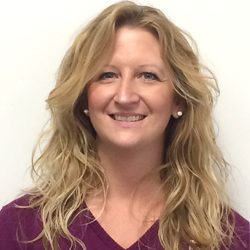 Bobby Rahal Toyota​ Lexus of Lewistown |
October, 2017
"I enjoy working at the Bobby Rahal of Lewistown store because it is a small dealership in a small town. Everyone here has been very receptive to me and helping me to learn this business. I came here almost two years ago now with only my love of vehicles and of course my eighteen years of customer service in banking to help me launch a new career in car sales. I have learned so much about Toyota's and the car business from all of my team members. We are truly a team here at this small store helping each other make it a great experience for our customers."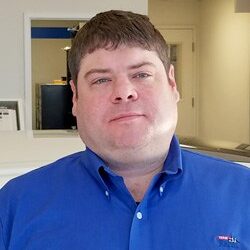 Bobby Rahal Honda of State College |
July, 2017
"In general I enjoy that this is a friendly place to work and I'm surrounded by a good team"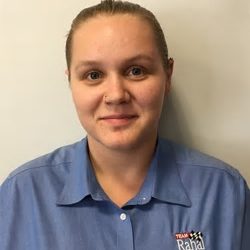 Bobby Rahal Toyota​ Lexus of Lewistown |
March, 2018
"I enjoy that we work as Team. We support each other as a team and as family. Even on the bad days someone always finds the good in it and makes the day better. You are bound to laugh almost every day for one reason or another. We help each other day to day to improve as a team and individually. Your hard work does not go unnoticed with Team Rahal and I am so glad that I have the opportunity to work here."
Bobby Rahal Toyota​ |
March, 2002
"I enjoy the people I work with the most."
Bobby Rahal Lexus |
April, 2003
"I get along with everyone. I like it here because it's a good place to work, everyone is friendly."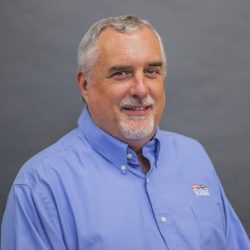 Bobby Rahal Used Car Outlet |
October, 2006
"I enjoy many facets of the Bobby Rahal Used Car Outlet.  The other employees and management staff here truly make you feel welcomed and are a friendly group of folks.  I personally get great satisfaction when I help customers find a vehicle that they are excited to purchase and help provide them with the reliable transportation that they need for themselves or for a high school/college bound son or daughter."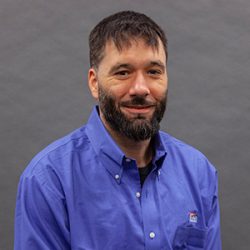 Bobby Rahal Honda |
November, 2018
"I like being busy, and it's a good feeling knowing that we are helping people with their vehicles."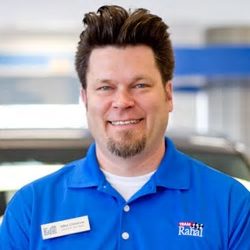 Bobby Rahal Honda of State College |
May, 2016
"I enjoy the people I work with and the customers we serve."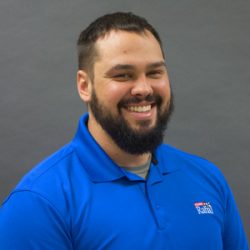 Bobby Rahal Honda |
August, 2005
"For starters, the companionship that builds amongst our team I feel is hard to beat. When I compare our company with others, I often times wonder if many places operate on such a welcoming and friendly environment. Always chances for growth and advancement; as I started from the bottom as a porter and progressively worked my way throughout to where I am today. It allows for any individual to become whatever they put their mind to. Over the years, the rewards and recognition that the dealerships receive and delivers can be hard to beat when considering other businesses. From the picnics and cookouts to the company holiday parties, the 5/10/15/20-year service awards and trips, holiday/sick/PTO, it all evens itself out in the end. Why would I leave?"
Bobby Rahal Honda of State College |
July, 1994
"I enjoy the people I work with and have continued to work with over the years, plus the management team."
Bobby Rahal Acura |
December, 1993
"I like the fast-paced atmosphere, and I appreciate that management still cares about individuals personally."
Bobby Rahal Honda |
April, 1994
"The people are open and friendly. This is one of the best places I've worked – Bobby Rahal has always taken care of me over the years, more than once, both personally and professionally."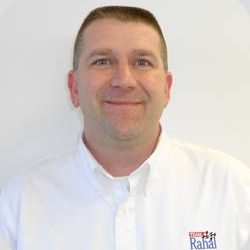 Bobby Rahal Toyota​ Lexus of Lewistown |
September, 2007
"I started here at this building under a different owner in 1998, and the dealership was acquired by the Bobby Rahal Automotive Group in 2007. Knowing the history and reputation the Rahal group had, I spoke with the bosses and they had the same honest, and fair goals, and also worked with the same integrity that I do. I knew it would be a smooth transition. Many years later, I am here, and still loving the way I am treated by the company, and how they look at each customer like they are members of our own family. This makes for a great relationship between myself, this company, and the thousands of wonderful clients I have maintained over the years."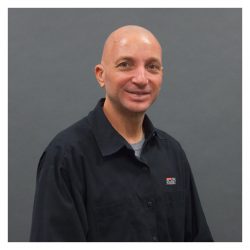 Bobby Rahal Toyota​ |
September, 1993
"I like the people. It's a team atmosphere, everyone works together."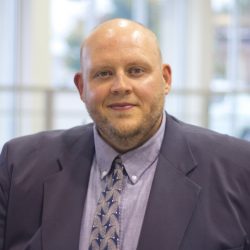 Bobby Rahal Honda |
December, 1999
"I knew about Bobby Rahal Honda years before joining the team. There was a strong & positive reputation in the central PA area that was attractive to be a part of. Working here has given me the opportunity to use a variety of skills in multiple departments.  Getting to use those skills to help make Team Rahal function well is what I enjoy most about working for Bobby Rahal Honda."
The Bobby Rahal Automotive Group has three very simple goals: category leadership, measured growth and total customer satisfaction. We expect to be among the top dealers in the country for each of the brands we sell and service. We expect to grow our business each year in customer satisfaction. We expect our customers to have an exceptional experience each time they visit us. We continue to meet our goals and hold fast to our progressive philosophy as we move forward.
What our clients say about us
THE HISTORY OF THE BOBBY RAHAL AUTOMOTIVE GROUP