Sales at any Team Rahal dealership is about relationships with the customers. Chances are the customer knows what they would like to look for when they arrive. The goal of the Sales Consultant is to build a relationship based on the customers needs & wants. The Sales Consultant should have excellent communication skills, especially listening. We will help you make sure you are asking the right questions of the customers. It is important for the Sales Consultant to understand the products, not only the vehicles but accessories and warranties. We are not your typical dealership group – we do not push, force, or sell you anything you do not need. There are several vital roles within the Sales department besides a Sales Consultant. F&I Consultant, Technology Specialist, Dealer Trade Coordinator, Lot Attendant, and Used Car Inventory Coordinator.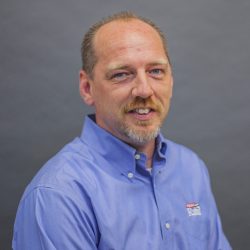 SALES CONSULTANT | JANUARY, 2017
"What I enjoy most about being in sales is the freedom. I could never be chained to a desk with the same repetitive routine day after day. Being in sales presents you a different day every day. You've heard the term "every day is a new adventure." Well in sales that is 100% true."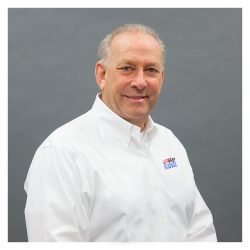 SALES CONSULTANT | NOVEMBER, 2000
"You can make a very good living selling cars here. I get to work with good people."

Building relationships with our customers is important in both our Sales and Service departments. The Service departments at any Team Rahal dealership are focused on making sure the customer knows that they are our number one priority. There are several vital roles within an automotive service department. Service Managers, Service Advisors, Service Technicians, Recon Technicians, Car Wash Porters, Appointment Coordinators, and several other administrative roles.
Before a customer arrives, they make the appointment with our professionally trained Appointment Coordinators. When a customer arrives at our dealerships, they are greeted by a Service Porter and then they meet with the Service advisor whose role is to be the primary contact for the customer. They are the liaison between the Technician and the customer. The Service Technicians must have their safety inspection and emissions licenses and specific manufacturer training before they can repair & diagnose the vehicles. People love a clean, detailed vehicle and that's where the Reconditioning department comes in! The Recon Technicians vacuum, clean, wax and apply products to new & used vehicles to get them ready to sell and to customer vehicles. Any vehicle that comes through the shop for service will receive a complimentary car wash which is completed by a Car Wash Porter. They will vacuum and wash every car.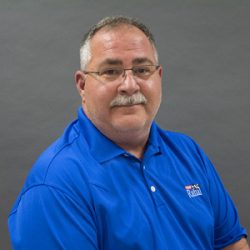 SERVICE ADVISOR | SEPTEMBER, 2003
"With over 40 years in the automotive industry, 20+ years as a mechanic and automotive instructor in the USAF and 20 years as an advisor, I enjoy being and advocate for our customers and ensuring that they understand the service and repairs of their vehicles. The Bobby Rahal Honda Service Department empowers me to take care of customers and has provided streamlined processes for work flow, focused on customer care. I have developed good friendships with many customers over the past 15+ years and have earned their trust in taking care of their automotive service and repair needs via treating customers with dignity and respect. Working with team members who share a high sense of urgency and attention to detail with customer care, makes working here in the service department an enjoyable experience."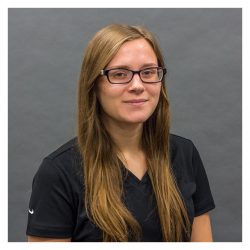 SERVICE ADVISOR | JULY, 2018
"In my opinion, one of the best parts of the appointment coordinator position is the constant room for growth and improvement. I have learned something new about cars almost every day since I've started here, which allows me to improve at my job and help me outside of work as well!"

The Parts department supports the Service department by ordering, inventorying, and selling parts and accessories to the public and Service department. The Parts department is made up of a Parts Manager, parts counter personnel, shipping and receiving coordinators, and parts drivers.
The parts counter personnel need to understand how to determine what parts are available for vehicles being repaired. They also need to be able to order the correct parts. Being detail-oriented and timely are important qualities to have in this department.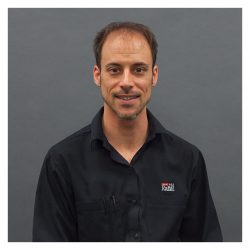 PARTS MANAGER | JULY, 2002
"I like working in parts because of the work we perform, the different people we are able to help and work with is diverse. Being in a position that works with so many different customers, both internally and externally, gives us a greater understanding of the Toyota brand than most, allowing us to in turn provide unprecedented service. The satisfaction comes every time I am able to provide this knowledge packaged with friendly service and the desire to help all of those in need."

MANAGEMENT & ADMINISTRATION
Management and Administration encompasses positions such as General Manager, Office Manager, Human Resources Manager, Controller, Title Clerk, and Accounting Clerk. These roles ensure that the dealership operates efficiently as possible. All of the positions require the ability to be a team player, organizational skills, data entry, excellent communication skills, and leadership ability.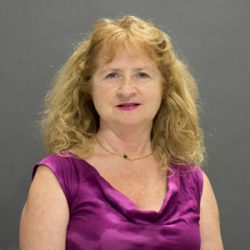 TITLE CLERK | AUGUST, 1989
"One of the things that I like about my job is I am always busy!!!
When I applied 30 years ago, I was looking for something close to my house, Monday – Friday (8am to 5pm), so I could be with my kids at night and on weekends. Now our kids are 47 and 44. I have grandkids and one great grandchild and my hours can be flexible if something comes up. I feel that we have a lot of great employees here and a nice working environment. We have a good group in the office and Managers who are willing to hear what you have to say. We're able to have fun while working and still get the job done. There's never been a day that I did not want to go to work  and the longer you work, the more time off you get. Who wouldn't want to work here? I'm glad I applied 30 years ago!"
The Bobby Rahal Automotive Group has three very simple goals: category leadership, measured growth and total customer satisfaction. We expect to be among the top dealers in the country for each of the brands we sell and service. We expect to grow our business each year in customer satisfaction. We expect our customers to have an exceptional experience each time they visit us. We continue to meet our goals and hold fast to our progressive philosophy as we move forward.
What our clients say about us
THE HISTORY OF THE BOBBY RAHAL AUTOMOTIVE GROUP